"The Team at SEED was incredible. Tony Medrano and Lina Ramos worked with our technology leaders and executives to create a superb business plan and investor presentation. More importantly, they developed a successful strategy for a powerful stand-alone business that is fundable by the highest caliber VC's, and they even helped us execute."–Dr. Victor George, Vice President, SAIC and CEO/Co-Founder of IsoPix

"A competitor of ours paid McKinsey millions to craft a strategy – what I needed was an aggressive growth strategy AND a successful implementation plan. Tony Medrano and Lina Ramos delivered McKinsey quality at a growing company price."–Jess Kraus, CEO & Founder, 3E Company, $25M MBO and Subsequent $110M Sale

"We partnered with SEED right after founding ID Analytics and they have given us the guidance we need to grow into this large new market from the very beginning." —Mike Cook, VP of Product & co-Founder, ID Analytics

"Lina and her team at EMERGING GROWTH know how to build a profitable business. This expertise helped our CCAT Grant awarded companies identify point of entry and growth opportunities in the homeland security market." –Lou Kelly, President, Lockheed Martin Orincon Technologies, Chairman, Center for Commercialization of Advanced Technologies

"SEED Enterprise jumped onboard one of our most exciting portfolio companies and quickly catalyzed the experienced executive team, helped define a comprehensive strategy to increase revenue, profitability and market penetration. Tony Medrano and Lina Ramos worked hard and performed superbly." —Pat Blandford, Principal, Frontenac Company ($600M Private Equity Fund)

"Tony Medrano and Lina Ramos are smart, hardworking, and well-connected. They have a good understanding of the needs of smaller technology companies, they were hands-on where they needed to be, and they helped us begin to open up large new markets." —Dr. Chris Rosin, President & Co-Founder, Parity Computing

"SEED built a world-class growth and strategic plan which greatly helped our successful fund raising effort with top tier VCs'. They served as great "EIR's" and their work helped us tremendously." —Jeffrey Starr, VP of Marketing, 3E Company

"Working with the government can be logistically and legally complex for a small company. Tony Medrano and Lina Ramos drove the process from planning through implementation to help us enter this important sector quickly and efficiently." —Steven Gal, General Counsel & co-Founder, ID Analytics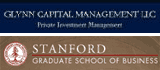 "Tony Medrano is truly an expert at fundraising strategies for start-ups. His unique ability to close on complex and beneficial deals in the most challenging of situations is some of the most impressive work I have seen in over 30 years of being a VC, entrepreneur and business school professor in Silicon Valley. Tony's ability to communicate and lead a classroom full of the smartest and most experienced MBA students in the country through the intricacies of entrepreneurship and raising top tier venture capital have made his classes/teaching/cases some of the most well received at Stanford's GSB." —Professor John Glynn, Stanford GSB and Managing Director, Glynn Capital ($100M Venture fund)

"I'm a pragmatic businessman, I didn't need another Bain study—I had one. I worked with SEED because what I needed was an aggressive growth strategy developed by real, experienced entrepreneurs who would be accountable for implementation as interim executives in my company. Tony Medrano and Lina Ramos's strategic work was more actionable than what Bain did for us AND they stuck around to successfully lead the implementation. They delivered." —Jess Kraus, CEO & Founder, 3E Company, $25M MBO in '02

"It's not easy to take a molecular diagnostic array technology and craft a sustainable business strategy – but that's what the entrepreneurs at SEED did. Lina and Tony were the perfect interim executive additions to our team of accomplished senior scientists and what every founder needs to turn a well developed technology into an extremely successful business." —Dr. Nanibhushan Dattagupta, President, co-Founder & Chief Scientific Officer of Applied Gene Technologies, Inc.

"SEED understands analytic software and how to enter complex high value markets." —Dr. Mohan Paturi, Founder & Chairman, Parity Computing; Chairman, UCSD Computer Science Department

"SEED performed excellently in their strategic and interim-executive role at 3E. I highly recommend them." —Jeffrey Starr, VP of Marketing, 3E Company

"In the first weeks of our engagement, the entrepreneurs at SEED grew us from a cool technology to a strategically positioned, fundable business with a real strategy to win in our marketplace. Tony's experience raising money and growing tech companies saved us tens of thousands of dollars, months of time and tons of wasted energy. I'm convinced that if you're going to launch a start-up, you better work with someone who's done it before! Lina 's start-up and Fortune 1000 spin-off expertise helped us carve out high value markets, pin-point a compelling value proposition and accelerate traction with very BIG customers." —Carol Fuller, CEO & Co-Founder, CEYX Technologies

"SEED's experience in closing big rounds with top tier investors was exactly what we needed to move from 2 years of 'investor interest' to closing a $25M round. They know how to grow companies, communicate that growth potential to investors, and implement with large sales and marketing teams in fast moving and high accountability situations. I highly recommend them!" —Jess Kraus, CEO & Founder, 3E Company, $25M MBO and subsequent $110 Sale

"The SEED Entrepreneurs partnered with me to strategically turn my original vision and technology into a top-tier high tech venture. Tony's experience in building venture funded companies and Lina's expertise in building customer-centric start-ups were key. They were perfect at affordably filling my management team with experienced tech company founders and are truly the versatile and skilled entrepreneurs you need if you have an early stage tech venture in San Diego!" —Henry Saam, CEO & Founder, TeraMedia Communications

"When I needed serious horsepower on my team, but didn't have the cash for permanent hires, Tony Medrano and Lina Ramos were a perfect fit – with operations backgrounds as entrepreneurs with experience in Fortune 500's and as founders of VC-backed companies, they roll-up their sleeves and work!" —Eric Pham dinh, President & Co-Founder, ORCA Development

"I couldn't have raised money without SEED. Not only did they prepare me for & introduce me to investors that funded Red Feather Systems, they helped me build a sound business and even led me through a potential acquisition. I only wish I had partnered with SEED sooner!" —Chad Castruita, CEO & co-Founder, Red Feather Systems, Inc.

"Dani Apgar completed a comprehensive compensation analysis (salary, bonus, and equity) for one of our portfolio companies. Her analysis and presentation to our Board of Directors was instrumental in helping us make essential business and human capital decisions. Her performance as a senior HR professional was outstanding and I would use her again anytime!" —Michael J. Kutcha, Partner, Timeline Ventures