On-Page and Off-Page SEO
When you first build a new site, you're going to need to invest in your site structure, keyword research, and on-page aspects. That mix may be 100% or 90% on-page for a couple of months. When that structure's in place and you launch, you'll still need to build content, but you'll also want to get your link-building in gear. For a site that's naturally based on new content (like a blog or news site), on-page may still be 70-80% of the mix (since I'm counting content as "on-page").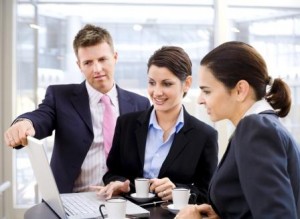 For a directory or resource site that has a critical mass of content, you may go 30% on-page, building out the long-tail and 70% link-building for a while. The mix will always be changing, as your site evolves and your business needs change.
Your Website's SEO Needs Evolve
I'll try to keep the point short and sweet – when it comes to the right mix, there is no one-sized-fits-all solution. On-page SEO and link-building are both important, but how important each one is really depends on your current strengths and weaknesses. Long-term, everyone should pursue a mix of solid on-page structure, unique content, an authoritative link profile, and substantive social presence. Diversity is the best way to future-proof your SEO – if the algo changes or you hit a snag on one pillar, at least there will still be enough left standing to keep your roof up.
Read More About SEO Budgeting for Start-Ups Here.